After several weeks of testing, the private repo file is now available for all. You can find the link directly from the Account menu. How does it work? We explain it all to you!
Private repo file for QNAP
When we started the MyQNAP website, we wanted to fulfill a need to provide an efficient package download service for your QNAP NAS. Our repository is accessible from the website and an XML file for everyone. It is the repo.xml file you already know. Here is our tutorial to install and use the repo.xml on your NAS. You have access to hundreds of free applications for your QNAP.
For paid applications, you can download the file you bought from the site (and install it manually) or use the private repo.xml file containing your purchases.
On your NAS, you will have the repo.xml file with the free applications and another file for the paid applications you have purchased.
Where can I find the private file?
From your customer area, you will find the connection information for the private and personal repo file. We have chosen a single sign-on to ensure that no one can use your account and we've made it easy for you to use too. To retrieve your personal and private file, simply go to the account (on the website).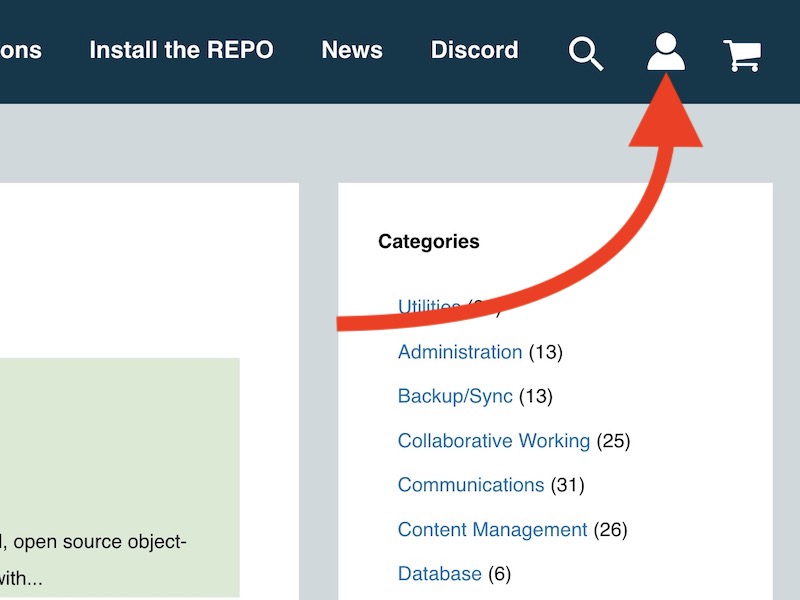 Once you are logged in, you will be able to get your link at the bottom of each screen of your customer's account.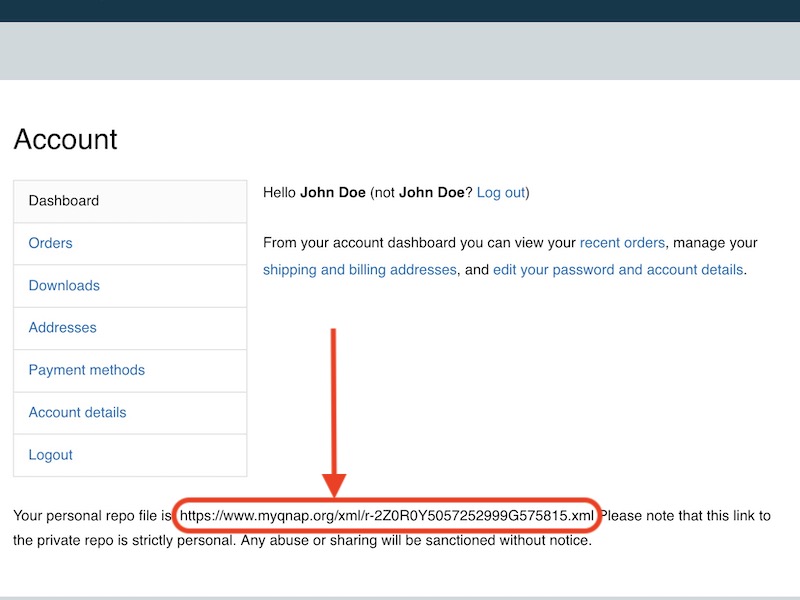 All you have to do is copy and paste this link on your NAS: App Center > Settings > App Repository > Add.